Here we go again, tryin' to keep on track with so many hats. When you wear as many hats as myself, it is extremely hard to keep track of which hat to wear on what day and with what task….and more often than not you will catch me wearing more than one hat at a time. The struggle is real 😉
Through it all, I have spent too much time thinking about what I want to do, and just not enough time "DOING". So I decided the best place to start is here, now, wanting to reconnect with all of you. I recently took a "what color expresses you?" questionaire. Silly – maybe, but their is something to be said about all those mindless (at least until we take one) quizes posted by friends and friends of friends on facebook. They are after all very entertaining, and kind of a relax yo'self moment. Anyway, it turns out after all these questions about my feelings as a child, I am a "BLUE".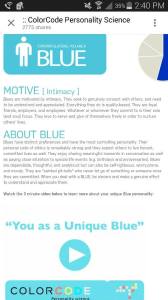 It is this "Blue" discovery, that explains why I always feel compelled to know someone more than their lipstick color, or if the person behind a handsome bowtie is actually "dashing". So I put forth to you the lively readers of my "blue"moon posts (see what I did there, so clever with my use of "blue" haha). I would like to offer you a chance to personally connect. I have a few really great FREE things happening. So if you would like to participate in either or both of the opportunities below, I would LOVE to show you my "blue" colors!
What are you doing Wednesday night? Make a cocktail and a snack, sit on your couch, and join my team's private "Spring into Skin" Rodan + Fields shopping spree!!! There will be raffles, prizes, gift cards, Kate Spade, Bloomingdales, and Rodan + Fields items up for grabs!! The event will be open for 48 hours so if you can't tune in exactly at 8 pm (ET) on Wednesday, you have until Friday, April 17th at 8 pm to get in on these raffles!
Here is how to join the party:
1.Request me as your "friend"  on Facebook  https://www.facebook.com/muirskii
2. I will add you to the private page (and get you entered into the raffles)
3. I will join you as you sit back, chat, relax, get something new for yourself and have a chance to WIN awsome prizes!
Another way to connect with me is to join another great freebie….
I'm offering this free clean eating challenge to anyone who wants to try! If you want to follow along for 5 short days for FREE, I will ppersonally provide you with a meal plan, grocery list, and all the support you could ever ask for 🙂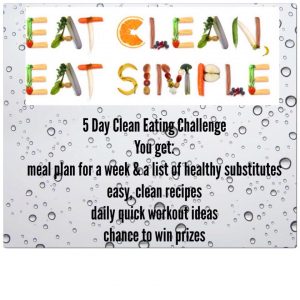 Again, just connect with me on facebook and I will walk you through it 🙂 
So with all of that blahblah, and yadayada….I would love to prove just how true "blue" I can be!
If for some crazy reason you are not on facebook, no worries….I gotcha covered.  Just comment below "YES" or shoot me an email: