Roll away the signs of SUMMER!
Posted on May 29, 2012 by
Muir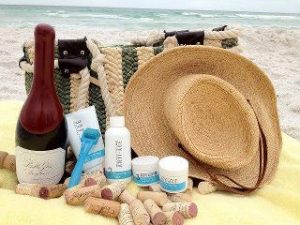 Roll away the signs of summer!
Step 1 exfoliates the dead skin from the sun.
Step 2 refines the pores and,
Step 3 gives you the perfect sunscreen protection while keeping your skin soft.
Then at night after a long day outdoors, you ROLL!
Message me on how to get started! Give up the caramel look to your summer skin! Be SURE to wear a hat!
Plus for the month of June, anyone who places an order will receive ESSENTIALS SPF 30 Body Sunscreen, a lightweight, non-sticky and non-greasy broad spectrum sunscreen. It contains dimethicone to protect skin's moisture barrier, antioxidant vitamins C and E to absorb damaging free radicals and anti-inflammatory ingredients to protect skin from environmental stress. I am adding this gift to anyone who places an order starting today 05/29 adding 3 extra days

4 Responses
These are the current comments for
"Roll away the signs of SUMMER!"